FRENCH CLASSES WITH AC LANGUES
Whether you are working in France or you want to discover France or you have just settled in France… whatever your reason is, make the most of your stay to learn French.
AC Langues offers tailored training courses with an « à la carte » curriculum to learn French.
We set the objectives of your training course with you following a comprehensive linguistic assessment of your level and according to the skills you wish to either develop, improve or maintain at the present level.
We design the curriculum in French that suits you whether you are a complete beginner, an advanced learner, a professional or a private individual in France for a long or short stay.
Why learning French with AC Langues?
Our expertise: a thorough analysis of your needs
A personalised support through tailored educational material and administrative tools.
Our availability and responsiveness: according to your question, we answer it within 24 hours
Our flexibility: we adapt to your obligations
A rigorous follow-up of the training schemes
Trust: we stand by our commitments
OUR OPTIONS TO LEARN FRENCH
« French classes » for

companies
Training your employees in French will give them the chance to fit in well in your company and to stimulate their professional and private discussions on a daily basis.
« French classes » for employees
Having a good command of the French language is a plus to fit in well in France and to make things easier for you at work and in your everyday life.
« French classes » for private individual
Taking a training course will allow you to discover the French culture and language. It will also make your integration easier as well as your everyday and professional life.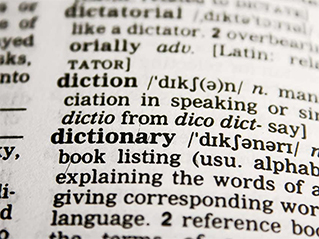 Open to everyone, they are aimed at people who want to develop their skills gradually and deeply.
They allow employees to keep their knowledge up in accordance with their time constraints.
OUR FACE TO FACE TRAINING COURSES
90, 120 or 180mn classes
Individual or intra-company groups (from 2 to 6 participants)
All levels: from beginner to advanced.
At your premises or at AC Langues.
OUR TELEPHONE OR VIDEO-CONFERENCE COURSES
30, 45 or 60mn classes
Individual classes
From the pre-intermediate level (A2)
OUR MIXED TRAINING COURSES
 A combination of face-to-face classes and distance learning (telephone or videoconferences)
individually or in groups (from 2 to 3 participants)
From the pre-intermediate level (A2+)
THEME BREAKFASTS OR LUNCHES 
Duration: 60 or 75mn
individually or in groups (from 2 to 6 participants).
From the intermediate level
Over time, AC Langues ​​has improved its tools to guarantee you clear, reliable and comprehensive assessments.
"
WHAT OUR CUSTOMERS APPRECIATE 
« Tener la oportunidad de estudiar en AC Langues ha hecho que llegar a Francia haya sido mucho más fácil.
La profesionalidad, adaptabilidad y cercanía de los profesores (gracias Ingrid !) hacen que avances mucho más rápido en el idioma, y que la experiencia sea aún más bonita y sencilla  »
Marta. S.
« When I arrived in Paris I didn't speak French at all.
Thanks to my company, I took a few training courses with AC Langues.
In 6 months, I was already autonomous.
It allowed me to fit in well and it made my daily life easier.
I cannot thank Emmanuelle, my teacher, enough for her patience, her teaching method and all the useful « tips » she gave me. »
Kamyl N.
CUSTOM MADE . TARGETTED . ACCORDING TO YOUR NEEDS
CONTACT-US
Use this form to send us your inquiries or a quote request.
Do not forget to fill in all the fields so that we can respond to you quickly under the best conditions.
By completing it, you agree that the data entered in this form will be used to contact you as part of your request.
In accordance with the amended law « Informatique et Libertés » of 6 January 1978, you have the right to access and rectify information concerning you, by contacting AC Languages: contact@aclangues.com – Declaration of activity continuing professional training body N ° 11752147875 with the control services at the Prefecture of the Ile-de-France region.